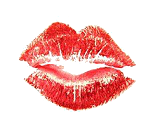 Hi
Just a short note... Me and my truelove found eac

Soulmate!
I know! I'm crazy but I NEVER felt this way befor
To Chili Dating
I never thought I would be that lucky, but I met
Read More
Welcome to Chili Dating!
Chili Dating is a new fun way to find Hot Love online! You are only allowed to sign up if you Love chili!
If you don't like Chili you just have to learn the art of Chili Love – only then you can find Burning Hot Love online at ChiliDating!
Go Mobile with our Free Mobile App.
You can connect to ChiliDating.com simple and easy by downloading this Free Mobile App. It has all the features that the desktop version has and fits nicely on your iPhone, iPad, Android phone and Tablet.
After installing the app you are prompted for sitename. Enter "chilidating.com" (without quotes) and then enter your login information.
Download the free App for Apple devices here.
Download the free App for Android devices here.
Our Unique Matching System.
We have designed a special Matching system for you based on Chili. We know that the best relationships are those where you meet as equal partners and relationships just will not work, if you are a dedicated Chili Lover and your partner hates Chili. Maybe it will work out if your partner has an open mind and are prepared to learn the art of Chili Love. Find out if you have a match using our brilliant Hot Chili Match Matrix here.
The World needs Love.
Chili Dating is a new different approach to match making. We are very serious about Love and we want as many as possible – including ourselves, to find the best Love possible! We all need Love!
Go ahead and sign up for a membership. Love is waiting to find you at ChiliDating.com!